Jessica Pressler is one of the top-rated American Journalists who also works as a contributing editor at New York magazine. She is a skillful writer whose articles are either turned into films or mini-series. One of her top-rated articles "The Hustlers at Scores", which was nominated for the National Magazine Award in 2015 was later made into a film called "Hustlers" in 2019.
She wrote a story about Anna Sorokin which was recently turned into a miniseries Inventing Anna by Netflix in 2022.
Early Life of Jessica:
Pressler was born on August 5, 1977, in Marblehead, Massachusetts, United States. She was born to her father Michael Pressler and her mother Judith Pressler.
Her mother was a guidance counselor at Swampscott High School and her father was a professor of English and also the director of the interdisciplinary arts program at Shippensburg University in Pennsylvania.
She attended Temple University located in Philadelphia where she graduated with a B.A. in English.
Pressler's Career in Journalism:
Before entering New York from Philadelphia, Jessica was a staff writer for Philadelphia magazine and the Philadelphia Weekly. After working as a staff writer, she became the co-editor of New York magazine's Daily Intel blog in 2007.
During her time in New York, she has written largely about the culture of wealth and money. She has interviewed Wall Street CEOs such as Sachs Lloyd Blankfein and AIG CEO Robert Benmosche about their firms' involvement in the final crisis of 2008.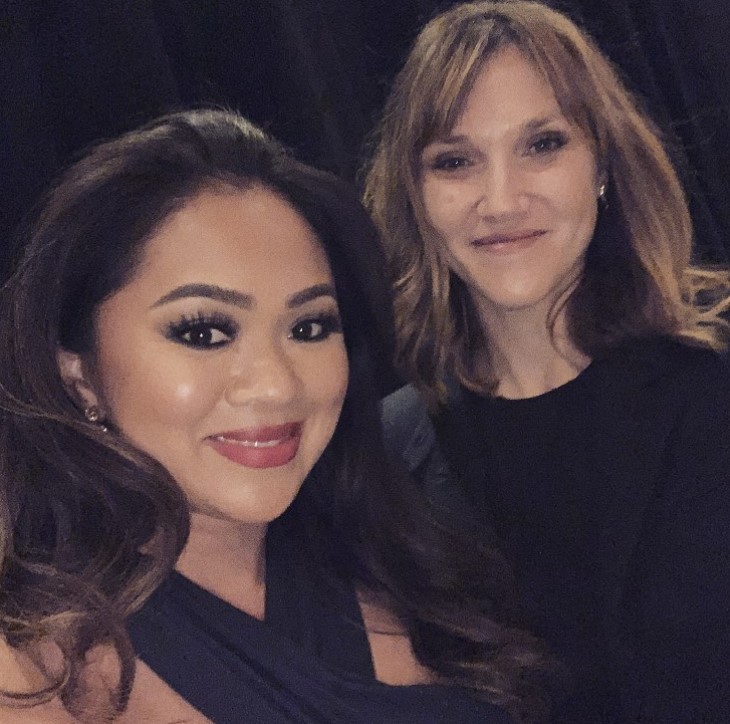 Jessica Pressler with Roselyn Keo | Source: Jessica's Instagram
Her feature article describing the dispute between Chris Burch and Tory Burch and the culture of Silicon Valley startups has appeared in The Best Business Writing editions. In 2014, she lost a job offer from Bloomberg News after one of her stories about a high school student was revealed to be false.
She wrote a story about a Stuyvesant High School senior who allegedly made $72 Million through stocks. This story was later revealed to be false after the student later confessed that he made the whole thing up.
One of her famous articles The Hustlers at Scores was published on December 28, 2015. It is a story about strippers who manipulated money out of their clients. This article's film rights were snapped up by a team of producers including Will Ferrell in February 2016 and was later adapted into a film titled Hustlers starring Keke Palmer, Constance Wu, and Jennifer Lopez.
Is Jessica Pressler Married?
Yes, Jessica Pressler is a married woman. In fact, she married twice. In 2008, she got married to Benjamin Wallace, a freelancer ( magazine writer and author). However, their relationship didn't work out well. So later on they divorced. Currently, she is married to Josh Uhl.